GAMECHANGER OF THE YEAR: Linda Quigley
February 17, 2023
Linda's Pride and Enthusiasm Stands Out at Bazooka Farmstar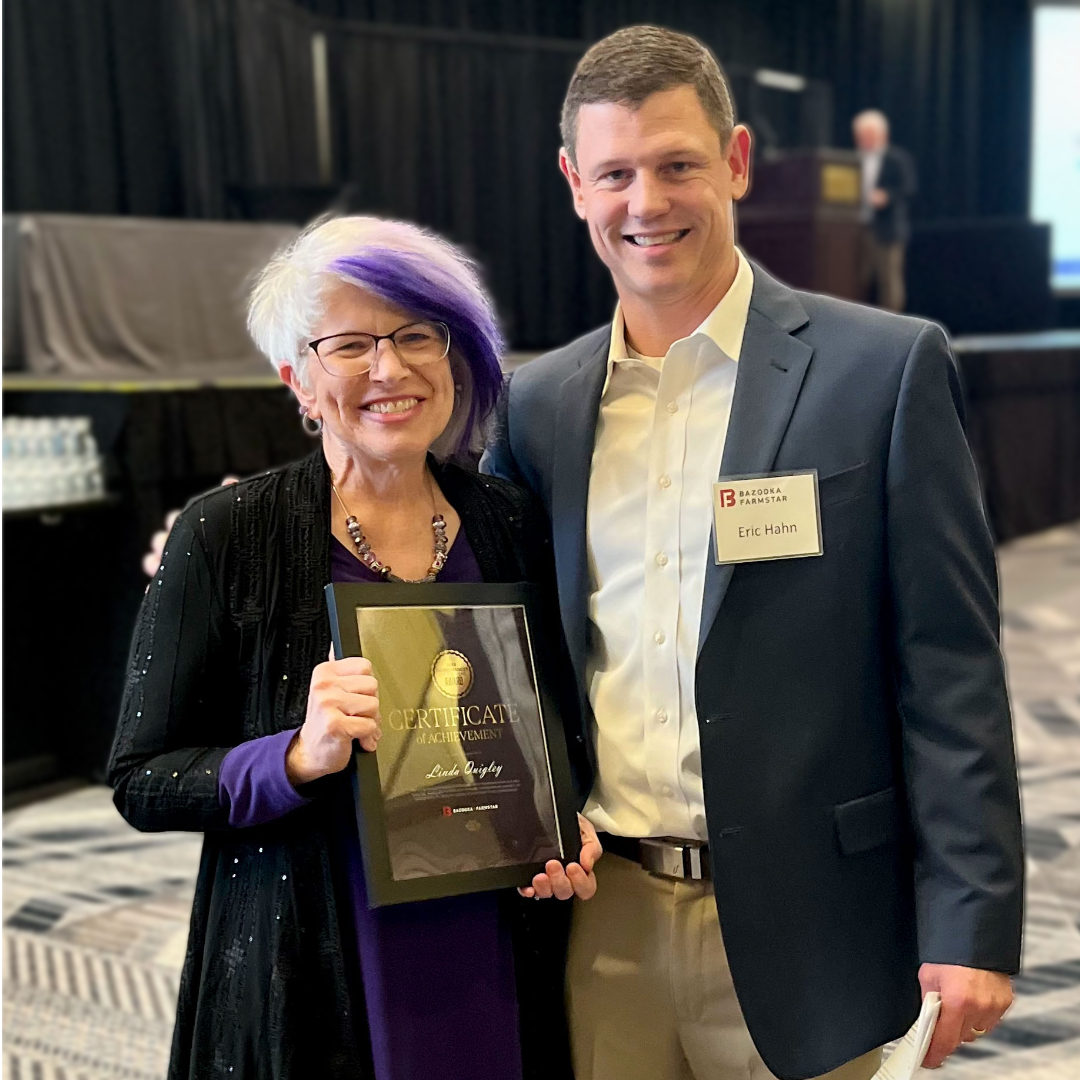 "I was overwhelmed; everyone up for the Gamechanger Award works just as hard or harder for our company's success. Grateful and blessed for family support at home and my Bazooka Farmstar Family at work. Woo Hoo!" -Linda Quigley
Call us biased, but administrative assistant Linda Quigley is one of the most cheerful, humble humans you will ever meet. Unsurprisingly, she was recently named our 2022 Gamechanger of the Year. (She was also a finalist for the 2021 Gamechanger of the Year award.)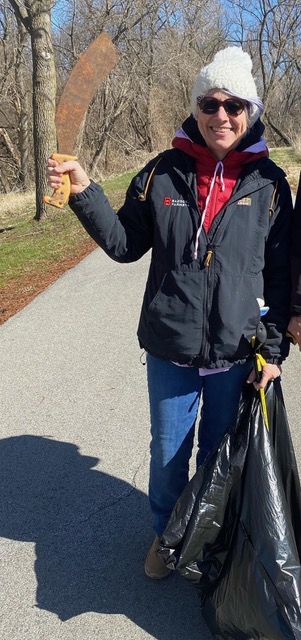 With nine years under her belt, Linda genuinely wants Bazooka Farmstar to be the best company it can be. Here are a few of the fantastic comments that Bazooka Farmstar team members mentioned about Linda and proof that she wholeheartedly lives out our four core values.
BRING IT: Multiple voters stated that if you know Linda, you know she never stands still. She is always willing to help someone and is looking for the next thing she can do to help the organization and the people.
BIGGER THAN US: She is an example of a selfless person. She is always willing to make it to a company event to assist when she can.
BLEED BAZOOKA: Linda takes pride in working at Bazooka when she digs in and does whatever it takes to get a job done, all with a positive attitude. She has so much pride. The entire town probably knows when we have trash day at the facility with her announcement over the intercom.
BE SAFE: Linda makes it a top priority when it comes to safety. It doesn't matter who you are; if Linda sees someone doing something not safe or not wearing the proper gear, she will not only call it out but also get the individual the PPE they need.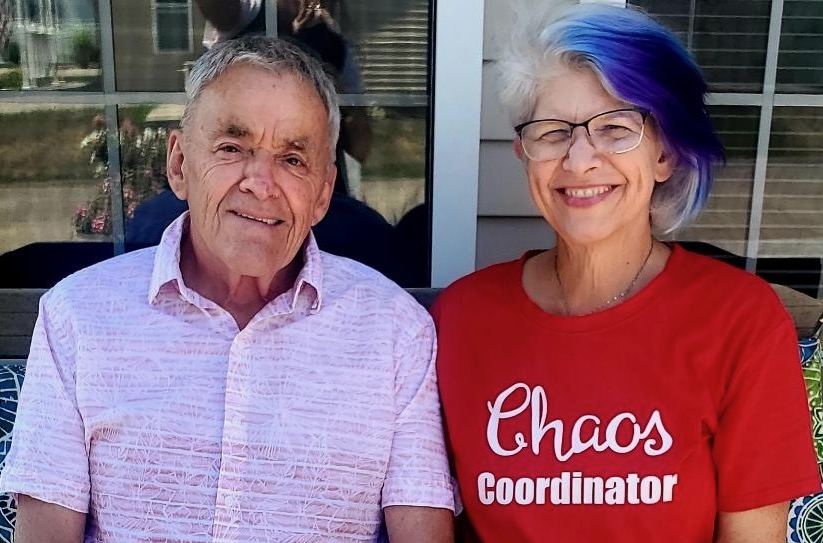 We could keep going, but we digress. Linda never hesitates to go above and beyond to make the Bazooka Farmstar workplace and customer experience top-notch. Please help us to congratulate Linda on a well-deserved honor.
Want to join the #gamechangers? Look at our open positions on our Careers page today!