BRING IT: Griffin Fraise
October 6, 2023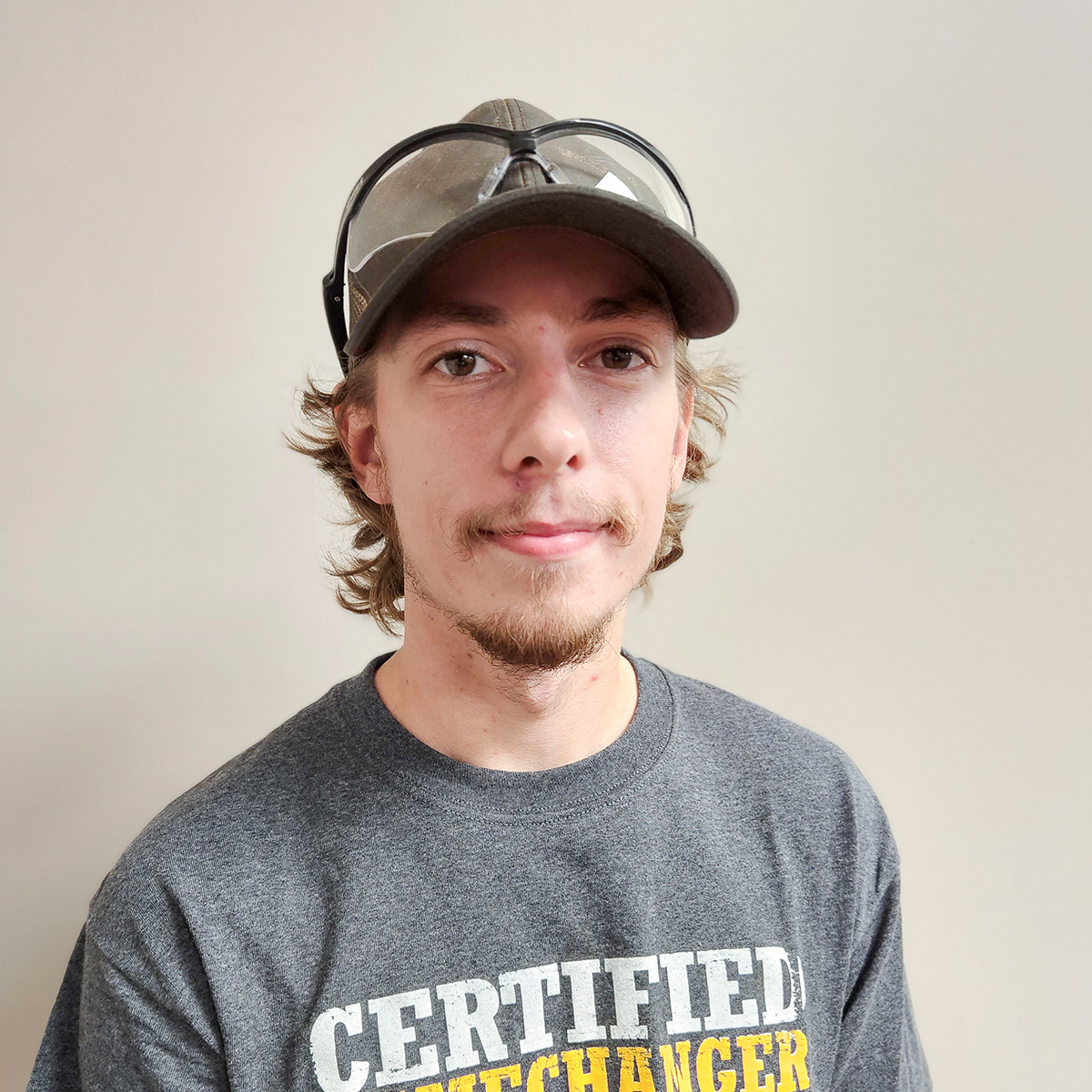 If you were to find someone who lives and breathes to work inside and outside Bazooka Farmstar, that would be assembly technician Griffin Fraise, our BRING IT GAMECHANGER.
Griffin's dedication to his work at Bazooka Farmstar is truly remarkable. He embodies the spirit of our company and goes above and beyond to make a difference. As one of our team members aptly put it, "He stays busy all the time, even when it is slow by not only finding things to do, but the right things to do." Griffin's ability to proactively identify tasks and tackle them without constant guidance is a testament to his relentless drive and determination.
Griffin himself acknowledges the importance of a strong work ethic, saying, "It feels good that people acknowledged my work," said Griffin. "Work ethic is a lot of it too. I thrive off working, so I put my head down and got to work."
Having been with Bazooka for just over a year, Griffin stumbled upon this opportunity thanks to his brother's suggestion. His passion for the job is palpable, but what he cherishes most about Bazooka is the camaraderie he shares with his colleagues. "They are good guys, and we get along good," he adds.
Griffin's commitment to work doesn't stop at the factory doors. Outside of Bazooka, he continues to dedicate himself to various pursuits. He enjoys working on vehicles, especially his diesel truck. Additionally, he lends a hand as a farmworker, assisting in caring for and feeding livestock. When he manages to carve out some personal time, you'll often find him riding his motorcycle along scenic backroads or embarking on adventures to explore Geod parks.
So, why would someone want to consider working at Bazooka? Griffin says "It's a good experience and a way to get your foot in the door to figure out what you like. There is a lot you can do, good way to get any experience you may want." Griffin's journey with us exemplifies the opportunities and fulfilling experiences that await those who choose to be part of the Bazooka family.
Griffin has chosen American Legion Post #300 of Washington as his not-for-profit to receive the $100 GAMECHANGER donation as his way to give to those that have served our country.
Want to join the GAMECHANGERs? Look at our open positions on our Careers page or fill out our pre-employment application to get started on your Bazooka Farmstar journey today!