BRING IT Spotlight: Jeremy Vittetoe
January 18, 2022
Cool, Calm, and Collected on the Surface. Extremely Hard Working Behind the Scenes.
"Let's think about it." The famous first words of our latest BRING IT award winner, Jeremy Vittetoe. Jeremy's initial response is never "no." He acknowledges all requests and suggestions that come his way with great intention and takes time to devise a plan or respectfully explain why our time should be focused elsewhere.
Jeremy's official role at Bazooka Farmstar is Product Engineering Lead, overseeing projects that pertain to enhancing our existing product lines, but this in no way, shape, or form captures all that he contributes to our organization. He is always willing to assist a team member, and he works to deliver an accurate and prompt solution (even when it's not convenient). With the number of 'things' that cross his desk in a single day, it's amazing that he can address them all and keep a steady demeanor while he does it. At the end of the day, Jeremy is the type of person you know you can always rely on.
"I was excited to hear that I was chosen for this award. Although I would say I have room to improve on this value, it feels good to hear that my peers see the hard work." He's also an extremely humble human, but we digress.
Before joining our team approximately two years ago, Jeremy worked as an engineer for John Deere. From this experience, he brings a great wealth of knowledge and logic from an agricultural manufacturing standpoint and continues to push Bazooka forward in many facets. Just when we think we've hit a roadblock, he always has a suggestion or perspective for the group to think about to ensure we succeed. "This core trait is important to me because we work together to put our best foot forward in manufacturing equipment. We all work together to achieve our goals and do not let each other down." He recently demonstrated this as part of the Renegade project team, expediting the time it took to bring a new product to market by playing to their strengths and working together to build a high-quality solution. (The Renegade will be launching at the Iowa Pork Congress on 1/26, stay tuned to see Jeremy's handy work.)
It is evident Jeremy genuinely enjoys the work he does and the people he does it with. One nominator mentioned that Jeremy is a bright, happy face that will always acknowledge you by your first name. He is the perfect balance of personal and professional and is notorious for asking you how your family is doing or how that sporting event you just went to panned out before jumping to the task at hand. When we asked Jeremy why others should want to work at Bazooka, he responded, "Others should want to work here because:
We are fast-moving.
We are constantly growing.
We take care of each other.
Everyone is engaged in the workplace."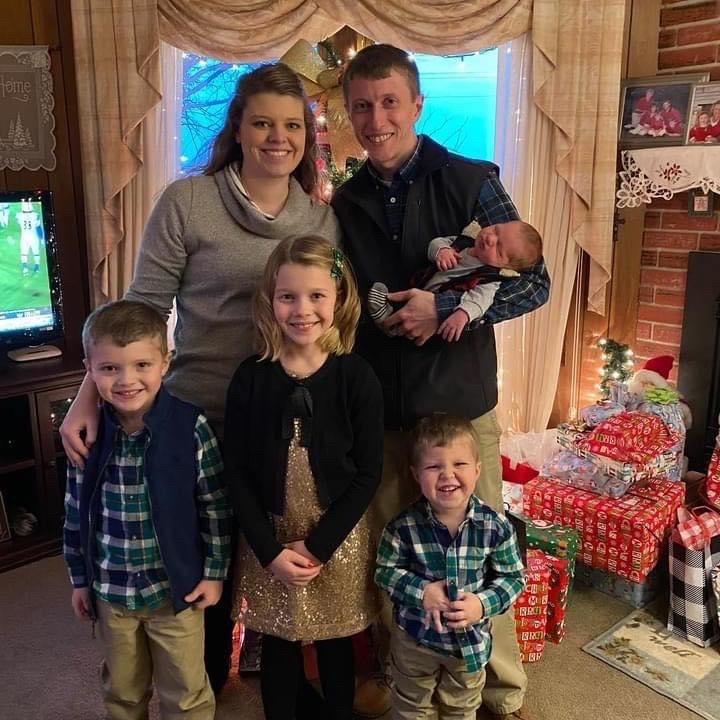 As if Jeremy didn't have enough going on at Bazooka to keep him busy, he has stuck to his farming roots and raises hogs for a local producer. There are countless mornings he is up before the sun loading pigs and is at the office by 8 AM and ready to roll for his first meeting of the day. In addition to engineering and farming, he and his wife have made a beautiful family that recently grew in size (future BF Engineer?) that he dedicates his time to. "My wife and I have 4 kids, so spending time with family is very important to me." He also mentioned he enjoys reading and woodworking when he has free time. "I picked up woodworking when I was in college. I wanted a new bed frame but didn't want to spend a bunch of money on a new one so I made one myself and have continued that as a hobby ever since."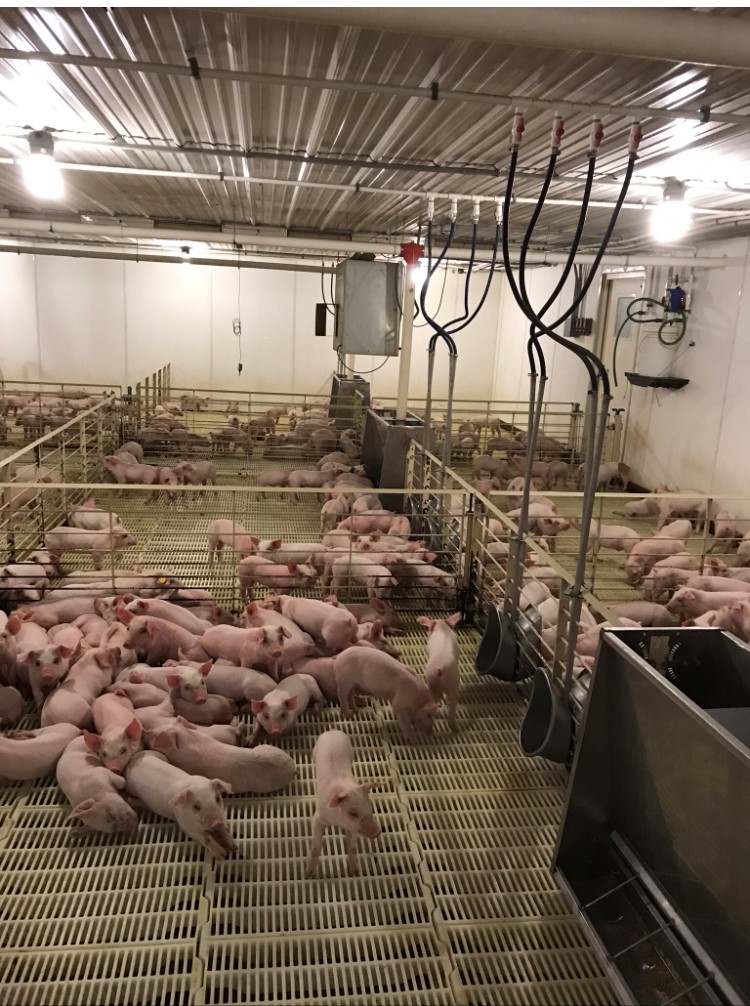 Jeremy has chosen the St. James Catholic School based out of Washington, IA, to receive his $100 Gamechanger donation. St. James is dedicated to providing an education that encourages continual progress through the improvement of one's abilities, expansion of interests and knowledge, growth of character anchored in the teachings of life-long learning of their Christian Faith. Jeremy attended school at SJS, and he now has a daughter enrolled there as well. "From my experience, they provide a great education along with teaching moral education."
We are very fortunate to have an individual like Jeremy on our team. We will leave you with the one piece of advice he has for his coworkers when it comes to having what it takes to rise to the top and Bring It in the workplace: "Follow through on what you say you're going to do and try to maintain the relationships that you build." That. That right there is exactly why Jeremy has been recognized as our latest BRING IT award winner and will continue to be highly respected by his peers.