BLEED BAZOOKA Spotlight: Amanda Russell
March 28, 2022
The Engine Driving the Culture Train.
This statement may flirt with bias, but this recognition was long overdue. Amanda Russell, Human Resources Manager, has been recognized as our latest BLEED BAZOOKA Gamechanger Award Winner. Not only has she been the internal driver of the extreme cultural shift we've experienced within the organization over the last two years, but she has hold-heartedly embraced this cultural journey and is the shining example of what every Bazooka Farmstar employee should strive to imitate.
"I was very honored and appreciative that I was selected to receive this award. All of the kind words noted by my peers for why I had been selected are something I don't even think about as I go about my day. These actions just come naturally when I love what I do and I enjoy those who I have the privilege of working alongside."
Amanda was born and raised on an acreage on the outskirts of Brighton, IA, and relocated to Northwest Iowa following college graduation, where she and her husband lived for three years before making the decision to move back to "God's Country." When she arrived back on her old stomping grounds, she began her journey with Bazooka Farmstar as the first human resources personnel for the company. This journey began eight and a half years ago, and Amanda would likely agree that the amount of growth that's taken place since then has been exciting and has challenged her to continue to evolve not only her role and herself personally, but what she does for the organization on a day-to-day basis to make it a great (and cool) place to work.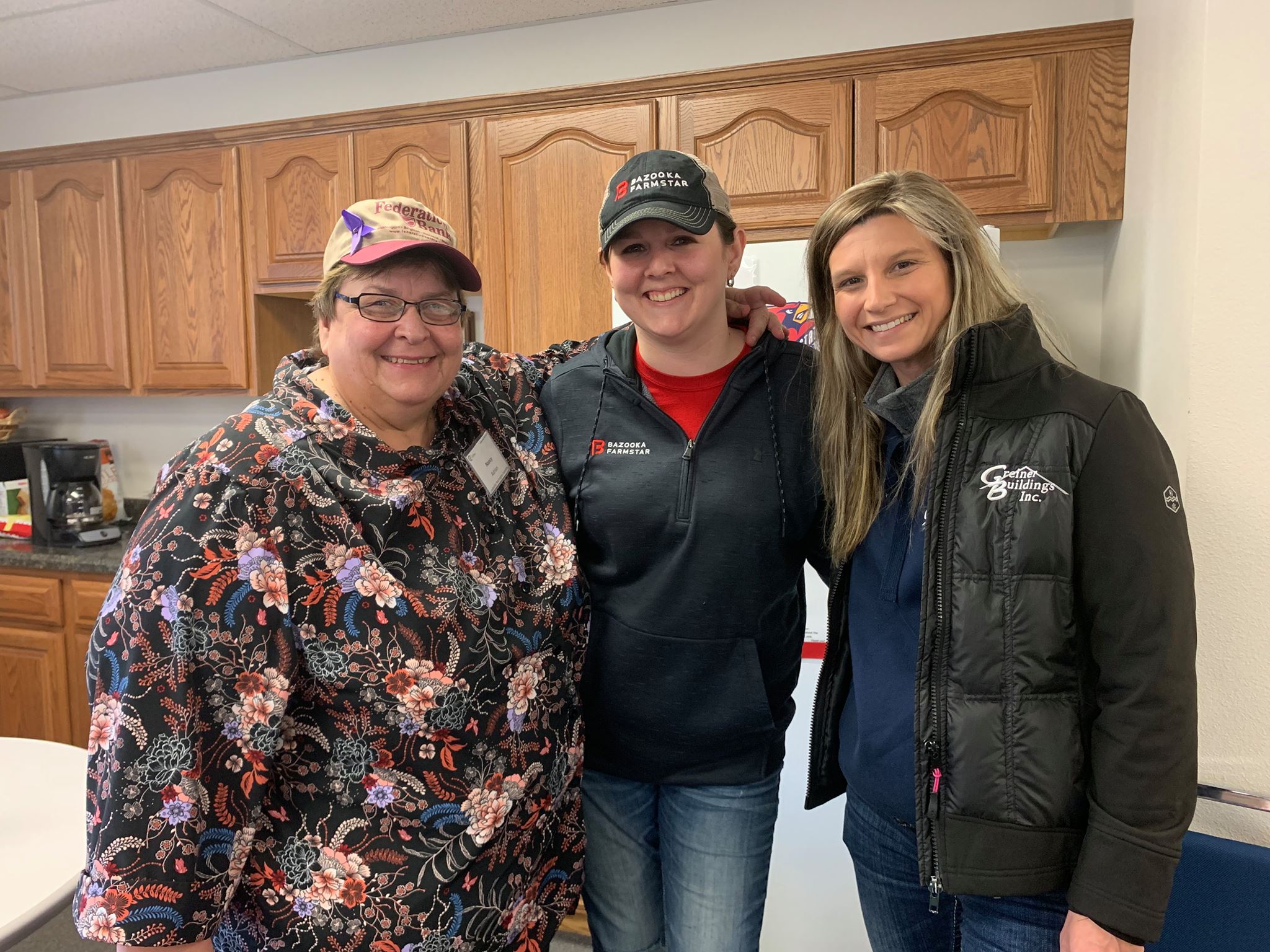 Amanda is a constant advocate and walking billboard for Bazooka Farmstar. She is very involved in her community, as she:
Serves on the Washington County Fair Board.
Is an active Board Director of WEDG.
Serves as a leader for Leadership Washington's Ag Day.
Gives visitors facility tours with pride and enthusiasm.
Attends countless job fairs and community events.
Works on special projects that support causes and groups our employees are passionate about.
Her door is always open, which is one of the many ways she learns about said employee passions and volunteer/sponsorship opportunities. There is not a single human within the organization whose name she does not know (we are currently 125+ employees strong), and in most cases, she knows the names of their family members as well.
Amanda has a way of making sure everyone feels heard and that they know they are making an impact on our business's success, or that they have the ability to do so. She is always communicating and getting real feedback from employees and working with each department manager to make positive changes internally and externally that have derived directly from the feedback received. "I am passionate, I make a point to collaborate, and I respect everyone. These are core traits we live by at Bazooka Farmstar that I find important to carry out not only within the facility but in life outside of these walls as well."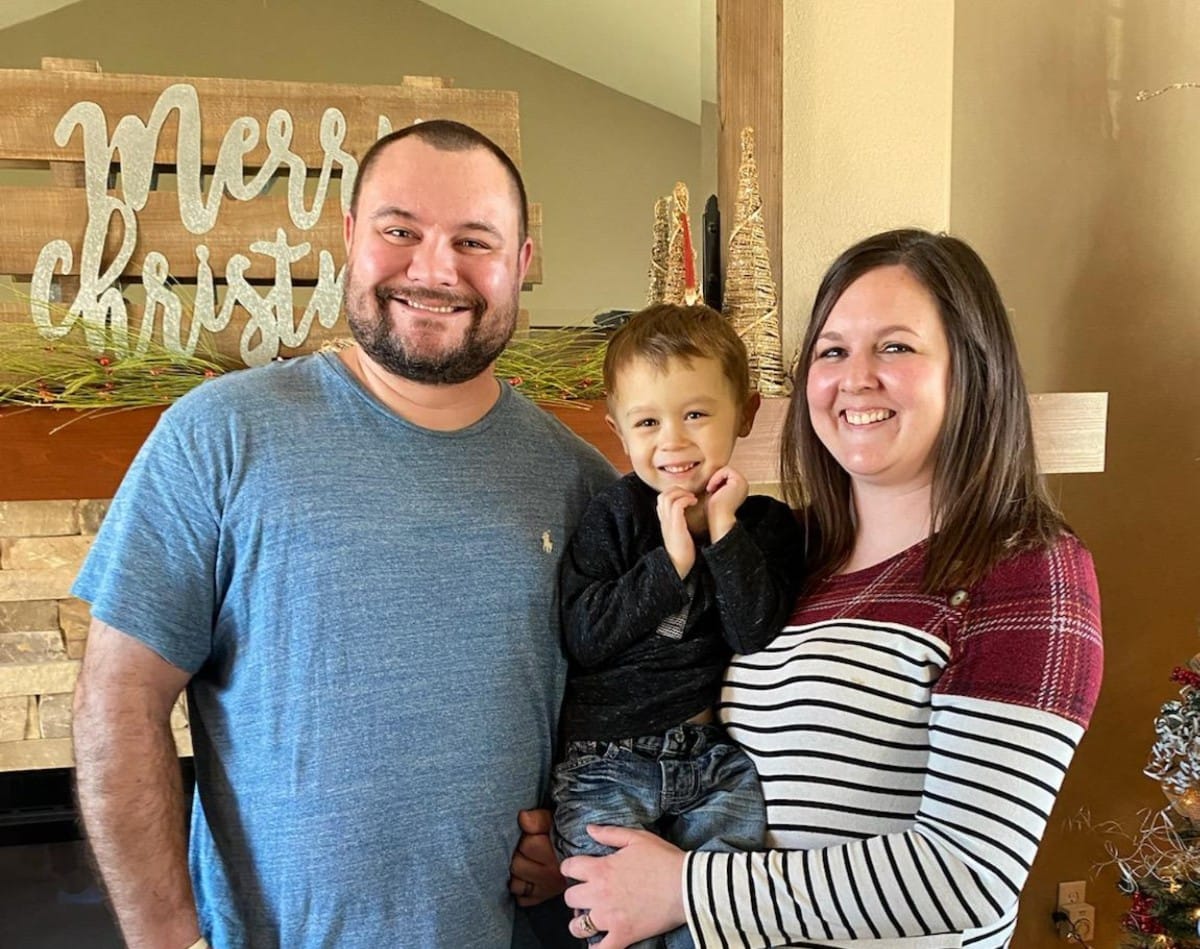 When Amanda isn't on the job or volunteering in her community, she enjoys spending time with her husband Tyler and (almost) 4-year-old son Kaiden, in the outdoors. Some of the Russell family's favorite outdoor activities consist of camping and attending the county and Iowa State Fair.
Amanda has chosen the No Foot Too Small organization in Coralville, IA, to receive her $100 Gamechanger donation. NFTS has a simple mission, "the impact is life-changing." The organization raises money for families who have experienced the loss of a pregnancy or infant. They celebrate angels and unite families while raising critical funds to build birthing and bereavement suites nationwide. This organization is near and dear to Amanda's heart as its mission hits close to home. Her cousin's late daughter, Harlyn, was diagnosed with Trisomy 22. Seeing the pain that her cousin encountered following the diagnosis is something no parent wants to experience, but she believes her cousin is stronger because of it and is a phenomenal mother to Harlyn's twin who turned 5 this year. "Having a group to help support parents in that difficult time and having the opportunity to donate in Harlyn's name is a great way for me to honor her and her family."
We will leave you with Amanda's advice on what it takes to be a Gamechanger. "My advice to any of our employees would be to find a position that you are passionate about and have fun doing. Bazooka Farmstar does an excellent job of allowing employees to cross-train and develop professionally if they have the mindset to do so. Once you have that, then the work comes naturally, and you will go about your work in a gamechanger way!"
And there you have it, straight from the culture (wo)man, the myth, the legend.