BLEED BAZOOKA Spotlight: Alfredo Gomez
June 27, 2022
DEFINITION OF A MOTIVATIONAL LEADER
Alfredo Gomez, Final Assembly Trailer Lead, came to Bazooka Farmstar almost two years ago when his stepbrother recommended us. After detailing cars for three years, he was looking for a challenge and a career he could excel in, so he joined as an Assembly Tech for the trailer product team. He has been hard at work since day one on the job and quickly worked his way up to product lead. With his determination and hard work, it is no surprise that Gomez lives out the Bleed Bazooka value. He said he felt shocked when he heard his name called as the winner. "I didn't think my hard work was being noticed." We noticed Gomez, and you deserve it!
The BLEED BAZOOKA value is essential because he values his work ethic. The definition of BLEED BAZOOKA is "We work hard and own it. It's a pride thing." When it comes to hard work, Gomez fits the bill. He demonstrates traits of being passionate and ensuring he has high-quality work. "I like to work hard and get stuff done. I'm kind of a perfectionist."
Gomez doesn't just talk the talk; he walks the walk. "He is one of the first to admit if he could've done something better, which is a sign of leadership and integrity." said one nominator. His job in Final Assembly is crucial to get our products assembled correctly and on their way to our customers. His coworkers admire that he is constantly pushing to meet deadlines and helping his team do the same. A different nominator said, "Gomez has become very adaptable and reliable over the past year. He is always looking ahead and keeping his people busy, but still gets the job done right."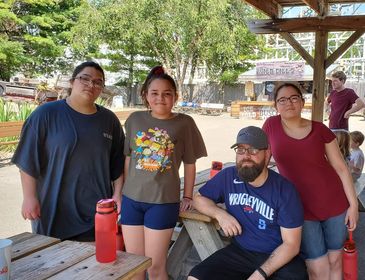 Coworkers praised him for the successful launch and for hitting the company's goals for launching, The Renegade Agitation Trailer with the loadstand option. They admired the passion and pride Gomez put into his work throughout the launch. A new product coming through production brings new challenges, but he always gave recognition where it's due for his team. Gomez told us his favorite part of working at Bazooka Farmstar is being able to watch the process of trailers built from start to completion and into the testing phase. "It feels good to see it completed and ready for the customer to use. It gives me a sense of accomplishment."
Gomez has chosen HERO Healing at English River Outfitters in Washington, IA, to receive his $100 Gamechanger donation. HERO Healing provides veterans with an outdoor experience. They can fish, hunt, and hike in the woodlands while empowering healing through nature. Donating to a veteran's charity is important to him because Gomez served in the Marine Corps for four years. He was stationed in North Carolina and California. "I've seen many vets struggle when transitioning into civilian life. Not a lot is being done for them, and they deserve all the help they can get." He is originally from Chicago and continues to give back with a Facebook group based there that helps veterans. The group hosts fundraising events, and get-togethers, and even delivers pizzas to veterans' homes from the donations of other vets in the group.
Outside work, you can find him hanging out with his family, his wife Susan, and 3 daughters, Citlali (17), Mileena (14), and Catherine (12). He recently picked up fishing as a hobby to add to his grill-out weekend ritual. He is a master chef at grilling chicken and frying blue gill fish, but he still cooks burgers and hot dogs for the rest of the family. He says he uses the weekends to hang out, watch a movie, and eat new food. It sounds like a perfect weekend in Iowa!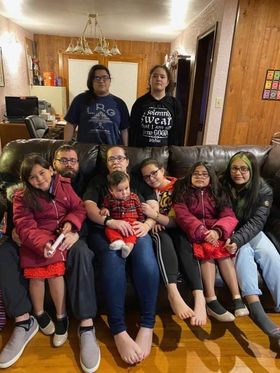 Advice from a Gamechanger
When asked what piece of advice he would give to someone looking to achieve this award? He said, "I would encourage them to work hard and be accountable. But I would also advise them to have integrity, do the right thing, even when no one is watching." That is some excellent insight!