BLEED BAZOOKA: Emily Robison
September 22, 2023
Over the past 2.5 years at Bazooka Farmstar, Emily Robison, an industrial engineer, has exemplified hard work and a strong sense of ownership. Her dedication and passion for her work recently earned her the prestigious Bleed Bazooka Gamechanger award, as nominated by her peers.
Emily takes immense pride in her contributions and is humbled by the recognition, acknowledging the hardworking production team alongside her. "I was surprised to hear my name called. A lot of the production guys deserve recognition as they put a lot of hard work into the products.  I see myself working for the floor staff to make their job easier," said Robison.
In her role as an industrial engineer, Emily specializes in optimizing processes and material flow. She first joined Bazooka Farmstar during the COVID pandemic after connecting with the HR department during a virtual career fair. On the cusp of graduating from the University of Iowa with a bachelor's in chemical engineering, Emily found the opportunity intriguing, especially given the chance to gain practical experience while completing her degree.
Emily's colleagues commend her problem-solving skills and unwavering commitment to project deadlines. She possesses a knack for staying focused and maintaining project timelines, making her an invaluable asset to the team.
While Emily recognizes the importance of pursuing a career aligned with one's passion, the people truly anchor her at Bazooka Farmstar. She cherishes the relationships forged within the company and relishes the chance to contribute to refining processes. Emily values the flexibility to help shape standards and practices, something she finds distinct from larger corporations.
"It's the relationships and opportunities to really build upon processes. Big companies have already things set, and here you can help implement the standards and practices."
Her nominators mentioned Emily's willingness to embrace new challenges. She attributes her recognition to her reliability, punctuality, and effective communication when unforeseen issues arise. Her adaptability and eagerness to learn have greatly enriched her role, fostering a culture of openness to change and innovation within the company.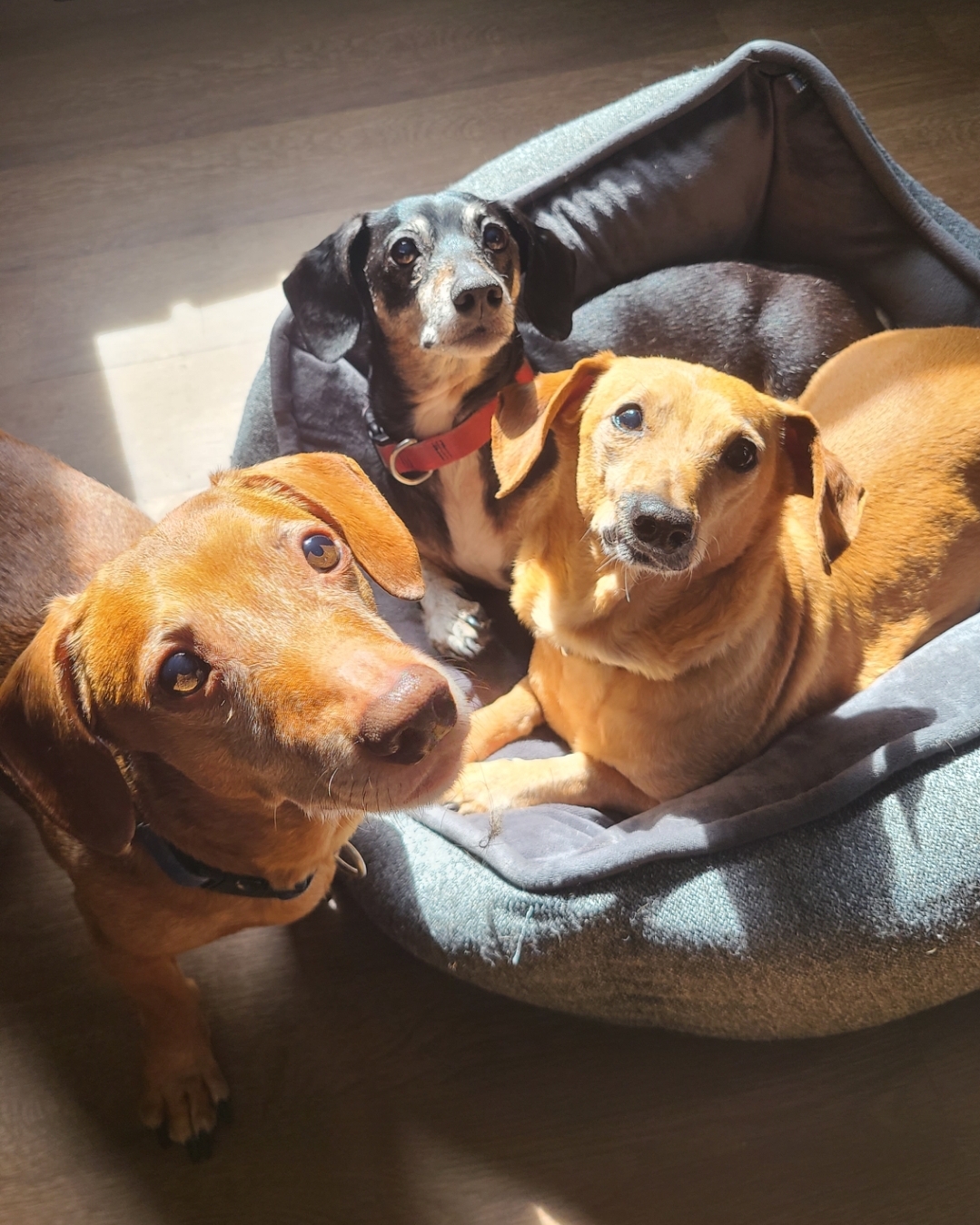 "People are open to change here compared to other places. We try new things and give feedback. People here really take pride in their work," said Robison.
Outside of her work in process improvement, Emily enjoys reading and spending quality time with her three dachshund dogs: Aldo, Barney, and Barclay. She also takes pleasure in casual runs, prioritizing the enjoyment of the experience over speed. Emily believes in the strong connection between physical exercise and mental well-being, and she has chosen Girls on the Run to receive her $100 donation. Girls on the Run is an organization that offers fun and evidence-based programs to empower girls by building their confidence, kindness, and decision-making skills, emphasizing the crucial link between physical and emotional health.