BIGGER THAN US Spotlight: Dalton Bright
June 21, 2022
DEDICATION TO WORK AND FAMILY
Dalton Bright, Welder and Service Technician, has been recognized as our latest BIGGER THAN US Gamechanger Award Winner. Dalton felt a sense of shock when his name was called. He says the BIGGER THAN US value is essential because he believes getting out and serving your community is important. "The more we go out into our community, the more we get Bazooka's name out there, and the better it is for our company." We couldn't agree more.
Dalton came to Bazooka Farmstar 4 years ago to further his knowledge and skillsets in welding after exploring the craft for a few years while in high school. He started welding our Phantom injection units equipped on almost all of our toolbars and tank bars. He now specializes in large hose reels that can hold over 2 miles of 10″ layflat hoses that transfer liquid manure from the pit to the field where the manure is being applied. With this, Dalton has recently taken on more responsibility as a service technician, which allows him to spend time with our customers. When a customer needs assistance with their BF equipment, Dalton makes it his priority to hit the road to get them back up and running because he understands that time is money and great service is part of our foundation as a company. "I make sure they are satisfied not only with my repairs but also with our equipment in general." As someone who greatly impacts the quality of the product that leaves our facility, being on the road proves to be extremely valuable because it gives him a new perspective on the importance of his job as a welder.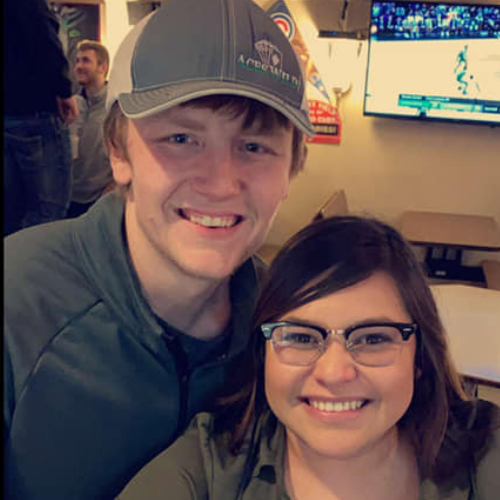 One of Dalton's nominators stated that Dalton is dedicated to everything he chooses to do in life and gives 110% toward it. "I have nominated Dalton because he is a very talented welder on many of our product lines, but most of all, the work he does outside the plant is admirable." Dalton and his wife, Cathy, are foster parents of two children, ages thirteen and four months old. As one of our most tenured welders, his experience has made him versatile in many different product lines, which is extremely valuable to the business and our efficiency getting product through the plant. "One minute, I can be building a reel and jump right over and start building a fuel tank (for an engine unit)." This versatility certainly helps him when he goes on service calls. "When I travel, I can leave last minute and know what repair needs to be done and exactly how to get it done."
Dalton has chosen HERO Healing at English River Outfitters in Washington, IA, to receive his $100 Gamechanger donation. HERO Healing is a program that provides veterans with an outdoor experience, allowing them to fish, hunt, and hike in the woodlands, empowering healing through nature. "I want to help veterans, and they (HERO Healing) do this by getting them into the outdoors and going hunting and fishing." Similarly, outside of work, Dalton likes hunting and fishing, as well as, boating with his family in his free time. Dalton is a family man through and through. "Any chance I get to spend time with my family, I take it."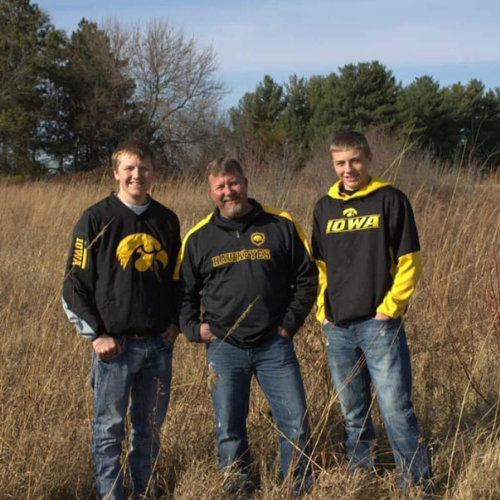 Advice from a Gamechanger
We sat down with Dalton and asked him a couple of questions:
Q: If someone wants to achieve this Gamechanger award, what should they do?
A: "I advise anyone wanting to achieve this award to get out of their comfort zone. Do something for your community; someone will notice it, whether it is big or small.
Q: Why should someone want to work at Bazooka Farmstar?
A: "It's a good work environment. Bazooka is a good place to get introduced into the welding industry, and in other departments as well."