BE SAFE Spotlight: Joe Sterba
June 10, 2022
Joe Sterba, Production Manager, has been recognized as our latest BE SAFE Gamechanger Award Winner. Joe believes his ability to question and improve longstanding processes is what led to this award. "I have worked in many different sides of manufacturing. I feel this enables me to look past the surface level and place myself in that person's position." He pushes for continuous improvement and has a passion for keeping his coworkers safe on the job. One coworker admired Joe for not being afraid to call out potential hazards during any situation.
Since joining the team a little over a year ago, Joe has embraced the gamechanger culture. "Here at Bazooka, we push ourselves to expect better. Embracing this mantra, enables us to identify and solve issues that arise more easily." He came to Bazooka after years of commuting. He came to be closer to home and stayed for the family work environment and rapid company growth.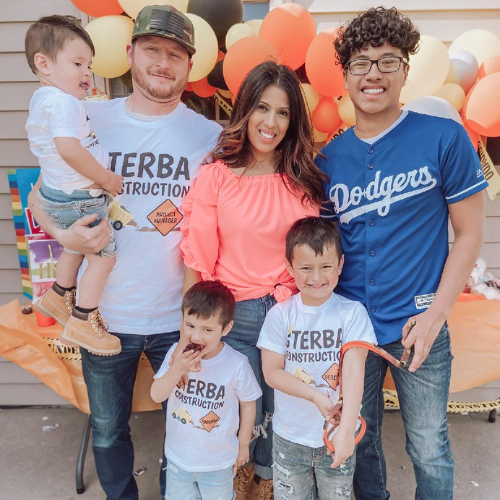 AN EYE FOR SAFETY AND A PASSION FOR PEOPLE
Joe has contributed to our success in the short time he has been with us. "No one wants to work at a company where they feel unsafe when they come to work. It hurts morale, which then hurts a multitude of other things." Joe believes having a safety-minded focus is one of the things that make Bazooka Farmstar a great place to work. "Employees are empowered to bring suggestions forward and commonly call out good behaviors and opportunities." Joe's co-worker says he takes safety to a new level, he is always looking for ways to make things safer.
As a member of the safety team, Joe turns the discussion into implementation on the production floor. A safety team is a group of employees who are empowered to work with their coworkers towards solutions that make sure they have a safer place to work. Joe brings value to the team by using his years of experience to understand how team discussions about safety impact the workforce.
His primary role as Production Manager is working within different groups, problem-solving, process implementation, and sustainment. Joe gets to interact with every side of the business, resulting in him making an impact on many co-workers in a variety of roles. He says his favorite part of his job is working with his co-workers and seeing them achieve their goals. Beyond helping individuals achieve their goals, he also works with our Human Resources team on projects that press us forward on the journey of being a great place to work.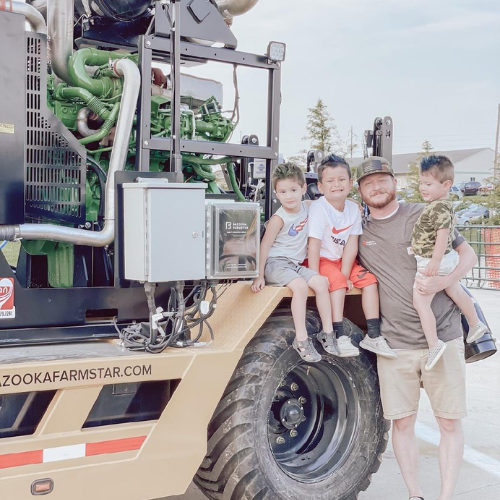 In his spare time, Joe loves being outside with his family. Some activities they enjoy are hunting, grilling, and fishing! Joe has chosen the Washington County Hospital Foundation to receive his $100 Gamechanger donation. "I donated to the hospital because I am proud and grateful for the service it provides our community." He mentioned that the foundation was recognized as one of the top 100 rural hospitals in the country. He continued to say "It has grown the quality of its staff, while also providing higher quality care. I want to support them in any way I can."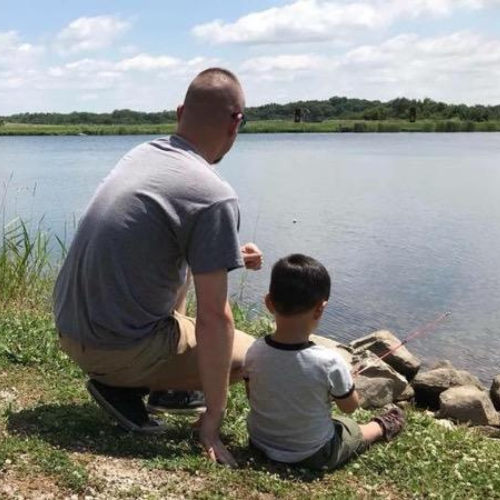 Advice from a Gamechanger
Joe described feeling honored and grateful after receiving the BE SAFE gamechanger award. "It felt great to be recognized by those I work with. People often get so focused on their goals or on the projects that we can forget to recognize the positive behaviors around them. We do a good job of calling out those positive behaviors, here at Bazooka Farmstar".
Joe has helped us raise the bar for safety. His words of wisdom to others striving to win this award is to not be afraid to push an issue and ask questions, regardless of what the problem is. He says, "Maybe it's a long-standing process, but constructive discontent is the only way to see sustained improvement. Pushing ourselves to a higher standard or expectation always ends with a better result than just accepting something that doesn't seem quite right."
When asked why others should want to work at Bazooka Farmstar Joe said, "The family work environment. The staff cares about the employees. We're able to be flexible with people around constraints they may have."