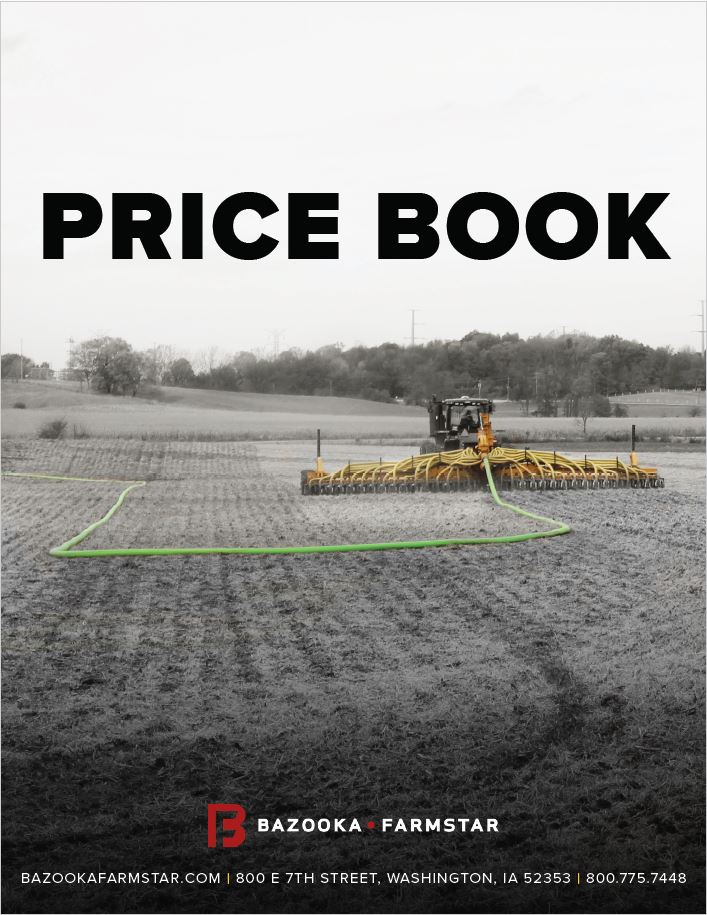 2022 Price Book
2022 Price Book includes the Bazooka Farmstar warranty and sections for Hose Reels, Hose, Fittings, Accessories, Toolbars, Pump Units, Engines, Cornell Pumps, Plumbing, Controls, Trailers, and Tank Bars in order to provide pricing to your customers. These are handed out at the yearly Dealer Training in addition to being mailed to those, not in attendance. All authorized dealers are emailed a copy in addition to being available here on the portal. You are able to search within this document but if you cannot find something, please give your account manager a call for assistance. If you did not receive this email and believe you should have, please reach out to
[email protected]
*Latest version update 8.2.2022.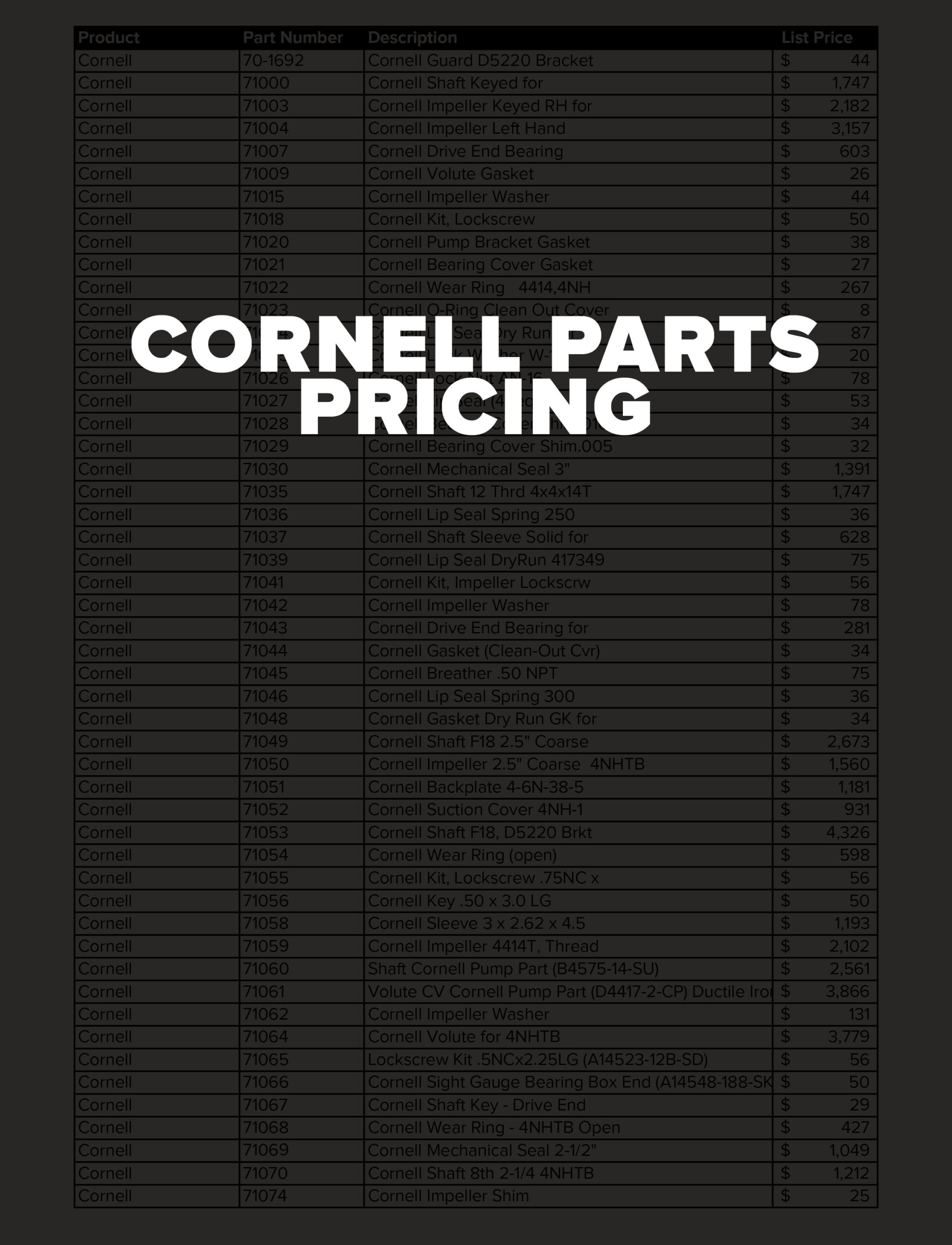 Cornell Pump Pricing
Effective/last updated on 6.6.22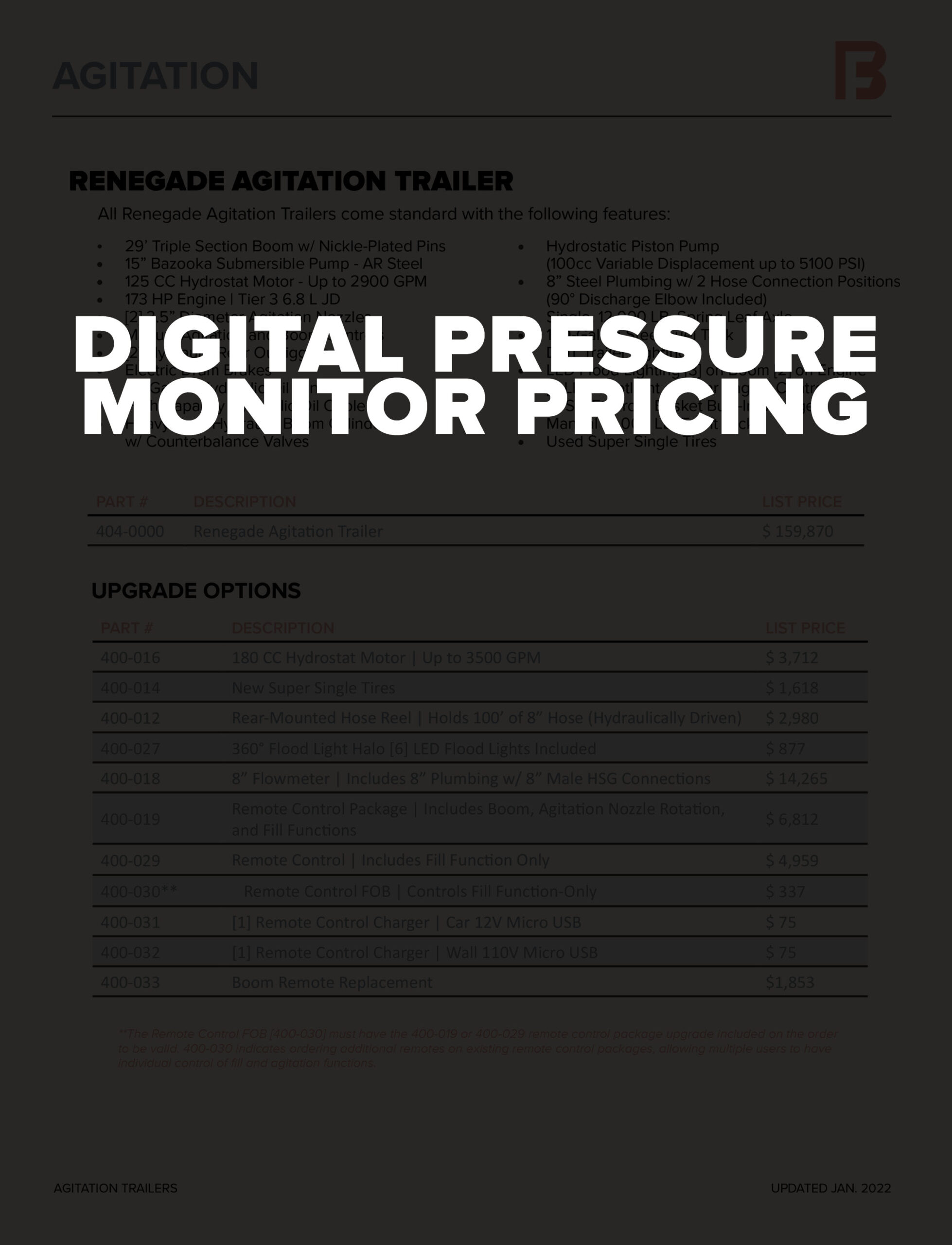 Digital Pressure Monitoring (DPM) System
Updated 9.20.2021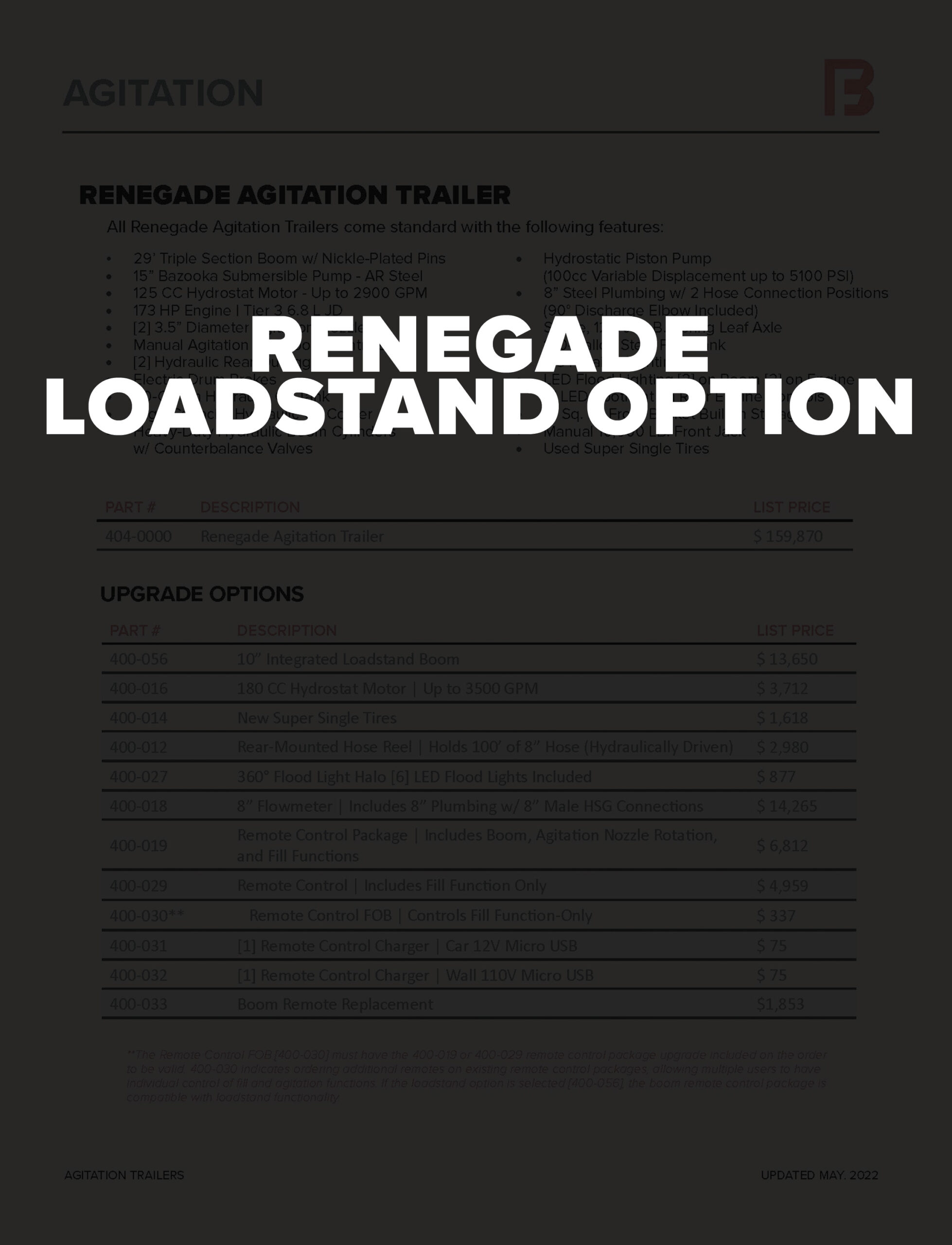 Renegade | Integrated Loadstand Upgrade Option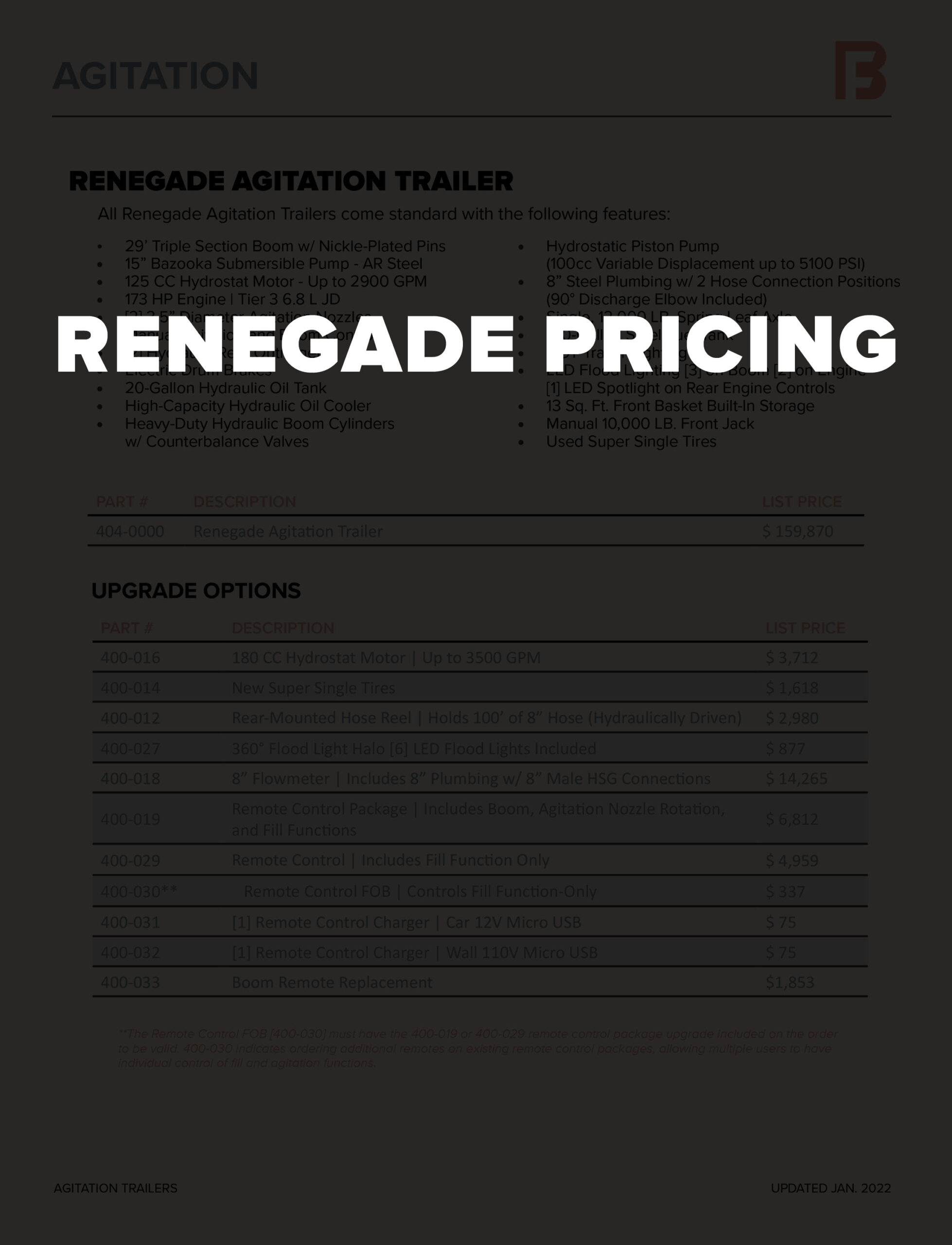 Renegade Agitation Trailer
Here's how we suggest you propose pricing to your customers for the Renegade agitation trailer.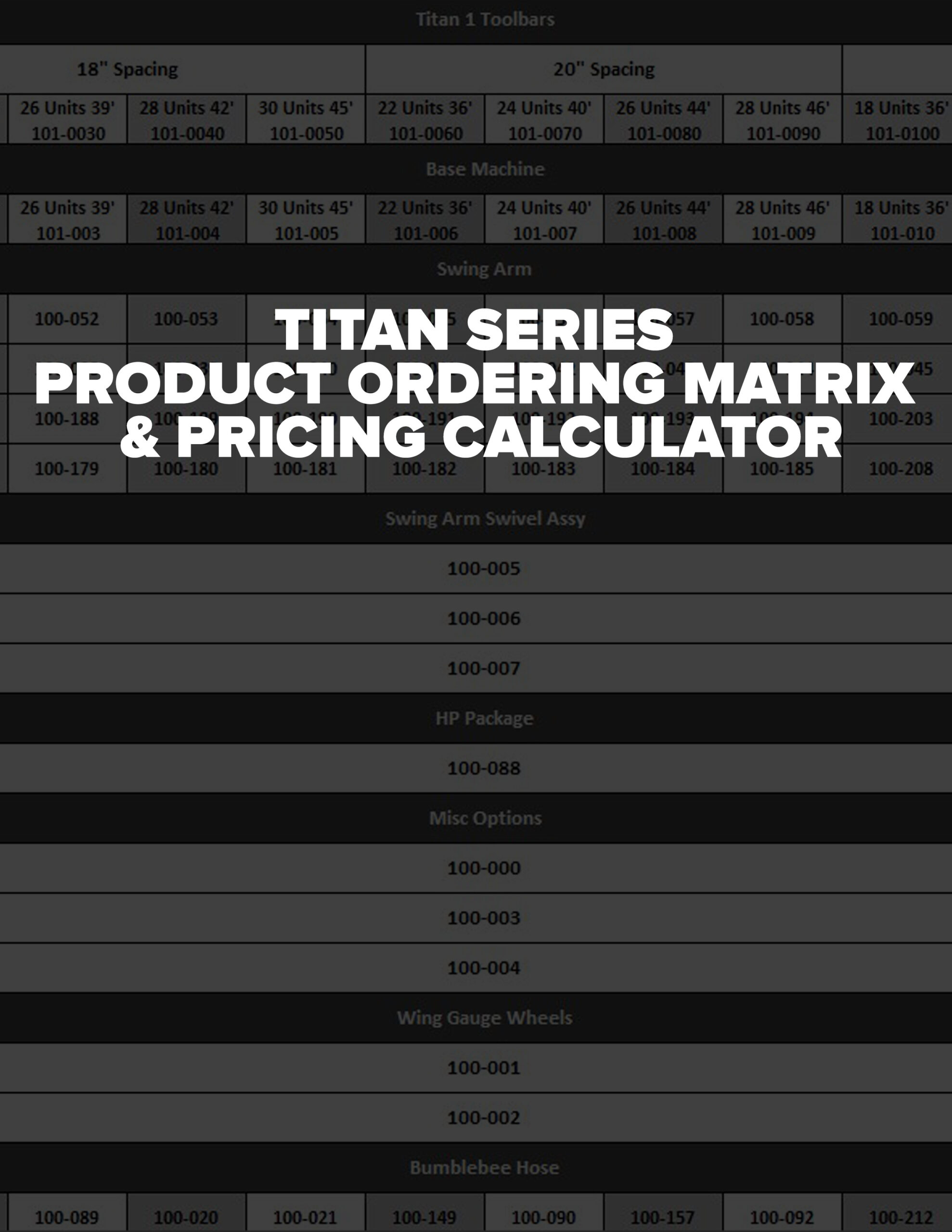 Titan Series Product Ordering Matrix & Calculator
Use this product ordering matrix and pricing calculator for easy ordering.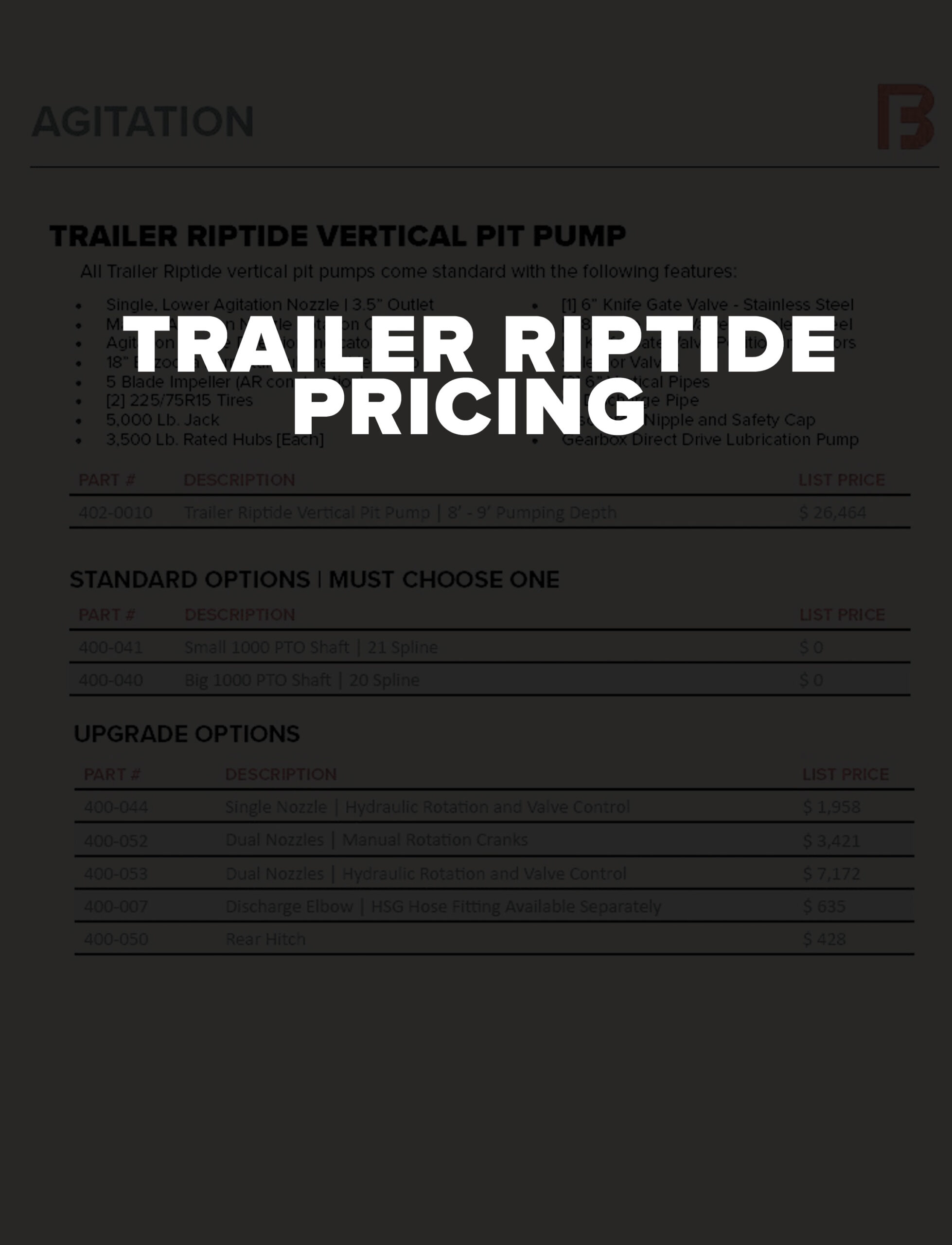 Trailer Riptide Vertical Pit Pump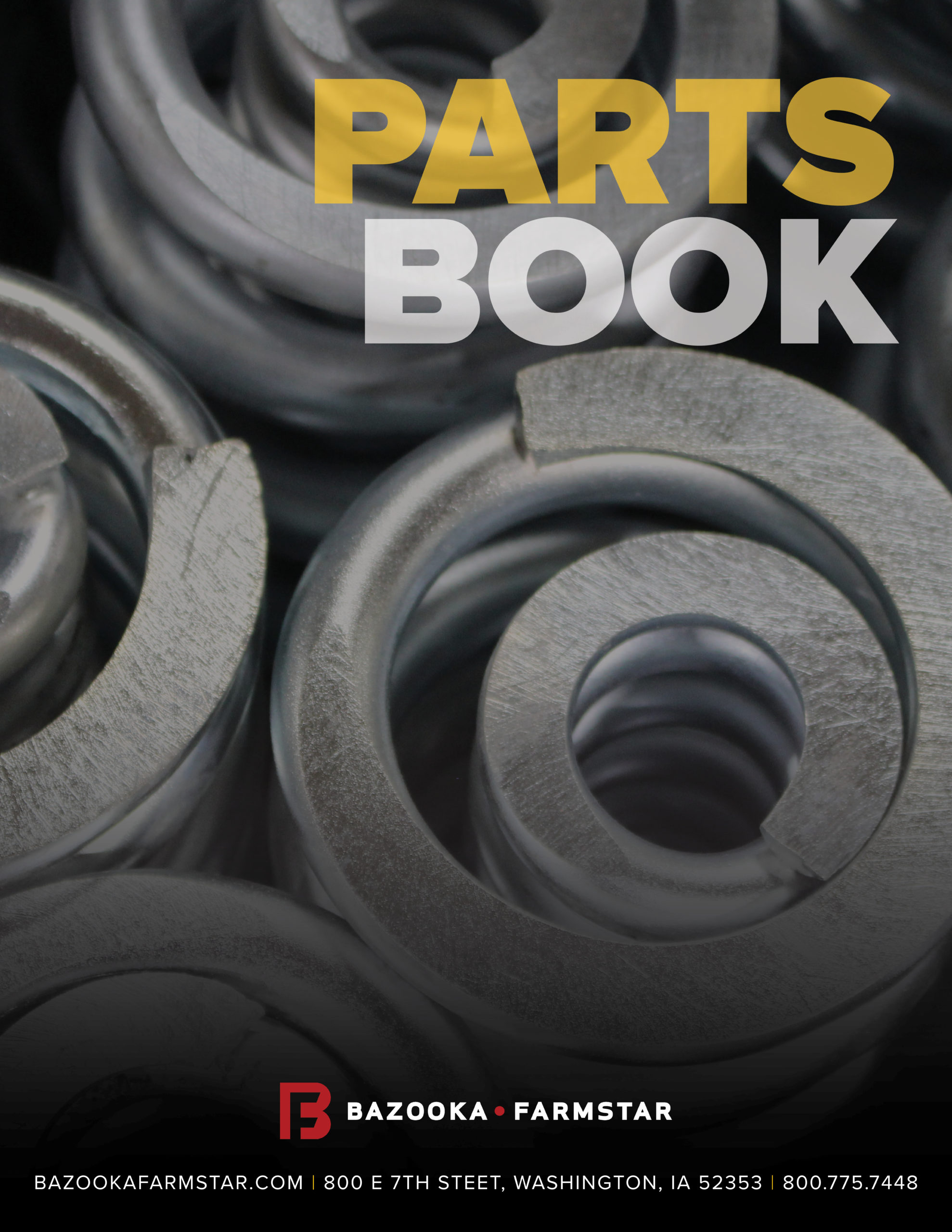 2022 Parts Book for Customers
2022 Customer Parts Book includes sections for coupler parts, hose clamps, reducers, hose accessories, weld-ons, hitches, trailer accessories, pipe fittings, gate valves, flowmeters accessories, Nexus, and Cornell pumps. You are able to search within this document but if you cannot find something, check the Price Book in the event it is featured there. If you cannot find what you need, please give your account manager a call for assistance. *latest version 12.3.20* Pricing is subject to change at anytime.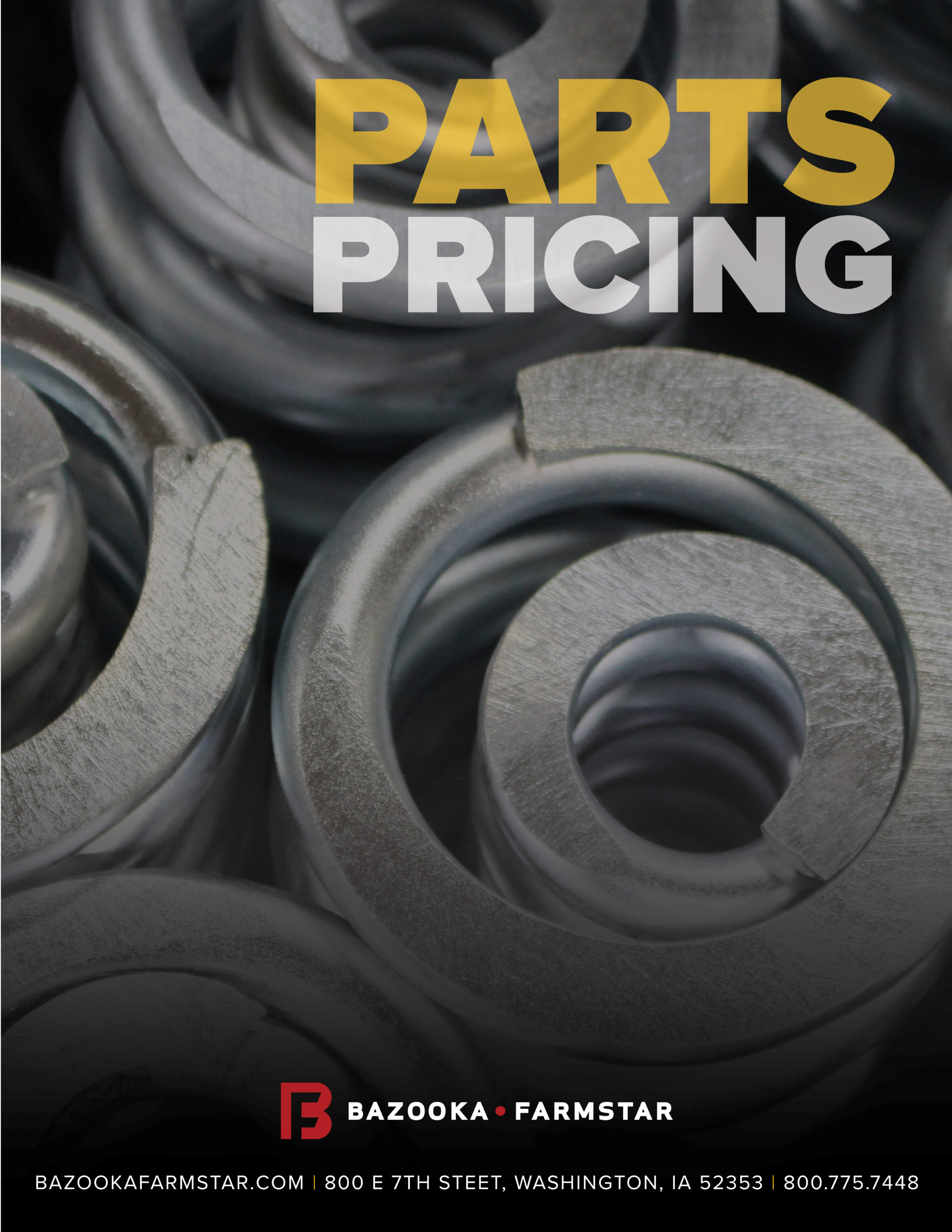 2022 Parts Price List
UPDATED: 10.11.2021 Pricing is subject to change at anytime. Get the Excel version
HERE
.