Portable Pig Launcher
The ultimate cleaner. Built meaner.
The Portable Pig Launcher is built to clean multiple hose sections at once, and even allows you to purge specific sections rather than entire hose layouts. With this speed and flexibility, you'll be able to make a clean break right to the next job.
Advantages
Reduces time to clean hoses. The Portable Pig Launcher trailer allows operators to purge specific sections of hose, as opposed to the entire layout, for a quick hose cleanout. The launcher will accommodate foam balls or bullet-style "pigs".  Available in 6″, 8″, and 10″ models, this is your answer to saving time in the field.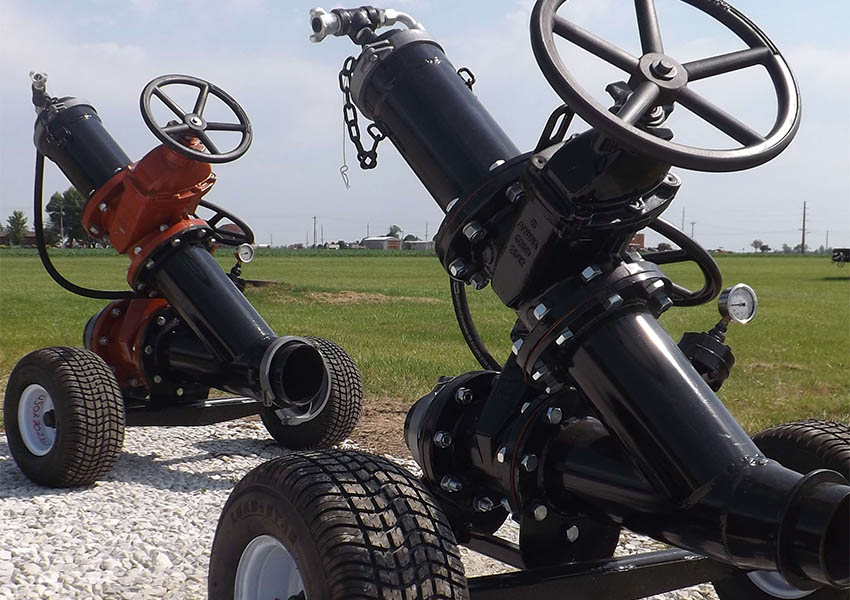 Specifications
Standard

Pressure gauge
[2] Mainline shut-off valves
[2] 4.8 x 4 ply tires
Models
99000

99008

99010

10″ Portable Pig Launcher
Stop by and say hello
Visit Bazooka Farmstar at an upcoming trade show in your area. Check out our equipment and talk to our industry experts.