BE SAFE Spotlight: Brandon Yeater
February 3, 2023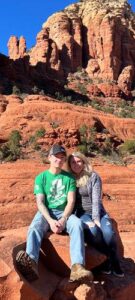 The BE SAFE value is all about working safely and making it our priority. Our Q4 BE SAFE GAMECHANGER identified a safety hazard outside his area but notified others of the danger so that it could be corrected promptly. Congratulations to Brandon Yeater for being awarded the BE SAFE GAMECHANGER Award!
Brandon, a welder at Bazooka Farmstar, said that when he heard his name called for the award, he forgot about the event that led up to the recognition. "The person that made the nomination isn't one I worked with when the situation occurred, so that caught me by surprise."
A nominator stated that Brandon saw a small flame coming from a gas cylinder and didn't hesitate to jump in and put the fire out. This could have been a catastrophic issue without Brandon's awareness of his surroundings. The nominator stated how Brandon did the right thing by witnessing the incident and telling someone immediately. The nominator was impressed by how aware Brandon was of his area and other areas and gave feedback when he could to make the area safer.
Brandon had previous welding experiences before joining Bazooka Farmstar. When he noticed the risk, he didn't hesitate to notify others to correct it and educate others, so it didn't reoccur.
Brandon enjoys welding at Bazooka Farmstar because, unlike his previous experience, the role is a lot more hands-on, and he fully engages himself from start to finish in his work. "There is a lot more freedom and experience at Bazooka than just welding. Actually learning how to build stuff and skills to apply in other careers in the future." This freedom and career development keeps Brandon at Bazooka Farmstar. He also enjoys the coworkers he works alongside and the four-day workweek schedule.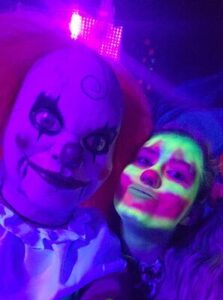 Outside of work, Brandon enjoys playing video games, creating 3D prints, volunteering with his wife, and traveling! Brandon and his wife, Brooklynn, volunteer annually at the Mt. Pleasant Haunted house, and by the picture, they did a great job dressing up for the role!
Brandon and Brooklyn have rescued several pets, six cats and two dogs, to be exact! Brandon said there are "a lot of helpless animals that don't get attention or proper care." Therefore, Brandon selected the local Paws & More as the not-for-profit organization to receive the $100 donation, as it will help the cause that he is passionate about.